Waiting for trucking invoices to pay is a drag!
Try Freight Factoring for 90 Days Today!
Freight Factoring Turns Your Invoices Into Cash Today
Factoring freight invoices is a convenient and inexpensive way for trucking companies to speed up their cashflow. The process is simple – give us just a few minutes to get you setup and on your way to same-day funding!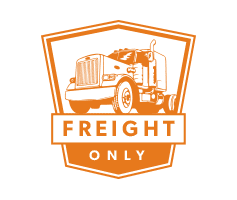 Solely Focused on Freight
America was built on trucking and the drivers we've worked for generations to support. Our business is transportation: No operation is too large or too small.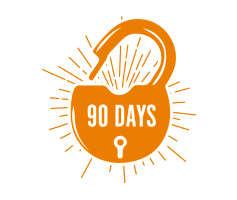 No Long Contracts
We will NEVER ask you to sign a long-term commitment. If you're only as good as your last load, then we should only be as good as our last funding. We strive to provide a level of service that keeps your truck rolling.
Simple, Competitive Pricing
You will always know exactly what you're paying per invoice (typically just a few cents for every dollar). We never charge fees for setup, invoicing, handling, postage, or any other nickel and diming. Our pricing is crystal clear.
3 Generations in Trucking
We aren't a group of bankers sitting behind a big desk in a big corporate office. We come from truckers, have worked in trucking and know the business inside and out.
Free Fuel Cards
Your Thunder Funding fuel card allows instant access to discounted rates, superior control of fueling costs while managing driver usage plus automatically generated to critical IFTA fueling reports.
Find Loads Anytime, Anywhere!
Imagine having the freedom of finding a load wherever you want to go, and the security of a backhaul home when you need it. 123Loadboard has joined in an exclusive relationship with Thunder Funding to offer special discounted pricing. u003ca class=u0022font-700u0022 href=u0022/123loadboard/u0022u003eLEARN MOREu003c/au003e
u003ch4 class=u0022mb-0u0022u003eNEW TO FACTORING?u003c/h4u003ernu003cp class=u0022mt-none text-lgu0022u003eLearn everything you need to know in this handy guideu003c/pu003e
"Thunder Funding has done such a great job over the years. They will continue to be a part of my company for good!"
PG Trucking
"Everyone at Thunder Funding is super friendly. No matter how many times I call, they're always so nice!"
Legend Express
"There's no question. Thunder Funding is far and away the best factoring company I have worked with. I refer them to everyone!"
JLP
Waiting for trucking invoices to pay is a drag!
Try Freight Factoring for 90 Days Today!