Owner-Operators are the backbone of the trucking industry, so our factoring services are designed to support you with the fast funding you need to keep you rolling. At Thunder Funding, we understand the demands you face day in and day out, and we're here to help. We'll keep your cash flowing and take care of the billing and collecting so you can keep on trucking.
KEY BENEFITS OF FACTORING FOR OWNER-OPERATORS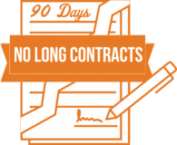 Transparent 90 Day Agreements
Our short-term service agreements won't tie you down. We're not here to trick you with hidden fees or legal jargon. If after 90 days you're not completely satisfied with our service, you're not bound to any long-term commitment.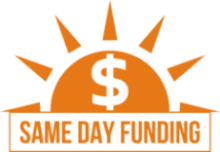 Same-Day Funding Options
Don't wait 30+ days for your broker to pay, we'll get you paid when you want and how you want!
Back-End Office Support
Our team will handle all the back and forth with your brokers until the invoice is paid, freeing up a lot of time for you to concentrate on your next load. You'll also have 24/7 access to all your invoice information, we keep track of everything for you!
Save at the Pump
Our industry -leading fuel card is perfect for owner operators. Those savings can pay for your factoring fees and still save you a monthly average of $500 per truck!
LEARN MORE
No Minimum Volume Commitments
While some factors require that you commit to a minimum volume requirement, we will never charge you a minimum fee or require you to submit a minimum number of invoices.
Fuel Advances
Our low -cost fuel advances make it fast and easy to keep the cash flowing 7 days a week. Once you're loaded up, simply email us a copy of your paperwork and we can process your advance within minutes.
LEARN MORE
Professional, efficient and straightforward. Thunder Funding is always there when I need them. I turn in my receivables to them, and the money's on my fuel card the next day. Same day if I need it.
New to Factoring?
Learn everything you need to know in this handy guide.
TWO CRITICAL WAYS TO ENSURE YOUR SUCCESS AS AN OWNER OPERATOR
Cashflow is essential to the survival of your business.
In these challenging economic times, trucking businesses are struggling to stay afloat. With the uncertain market conditions and delayed payments, maintaining a steady cash flow is crucial. Factoring your unpaid invoices gives you access to fast funding and a hassle-free collection process, so you can focus on driving and delivering your loads. Fuel, repairs, and other expenses can also add up quickly, which is why fuel advances are imperative to keep your truck moving forward. And finally, finding high-paying loads is what is going to keep your wheels rolling.
Thunder can help you weather the economic storm with our…
Your fuel spend can make or break your business.
As a trucker, managing expenses can be a daunting task, especially when fuel costs consume a significant portion of your earnings, accounting for almost 40% of your expenses. However, with proper fuel management, you can potentially save thousands of dollars each year. By staying informed about the best diesel prices and planning your routes accordingly, you can avoid the mistake of buying diesel in one town only to discover that it's significantly cheaper just across town.

Fuel your success with Thunder's Fuel Card
Fuel savings averaging $0.65/gal
Save at 8000+ locations nationwide
Truck maintenance discounts and so much more…
Thunder Funding has provided stellar customer service day in and day out. Everyone is knowledgeable, professional and has a dedication to ensuring the job is done correctly and quickly. They have allowed us to grow rapidly and will continue to be a key factor of our future success.
Waiting for invoices to pay is a drag!
Try Thunder for 90 days today!